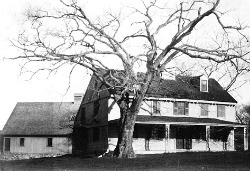 Swampscott, Mass. was first settled in 1629 as part of the city of Lynn and was officially incorporated in 1852. The town has a population of approximately 15,000 and is three square miles in size.
Swampscott was originally a fishing village and during the early twentieth century became a desirable resort destination with many fine hotels along its beaches.
Please select a collection from the Swampscott Public Library's digital history resources or search by
topic
.
Historic images depicting life in Swampscott, Mass. during the late eighteenth and early twentieth centuries.
Historic images of many of Swampscott's buildings and architecture, including Sunbeam Farm and the General Glover Inn.
Historic images of Humphrey Street, one of Swampscott's main thoroughfares, including the street-widening project of 1929.
This collection includes class photos and atletic team pictures from Swampscott's schools during the early twentieth century.
Historic images of Swampscott's police and fire departments.
Historic images of Lynn, Mass., Nahant, Mass. and the great Salem Fire from the collections of the Swampscott Public Library.